Jim Moline feels it is a responsibility and privilege to give back to the community. Jim feels blessed to have been successful, allowing him to make ongoing contributions in the community that we live and work. Following are a few of the charitable projects that Moline Builders has played a significant role in.
The Daughter Project
In February 2010 the Columbus Dispatch reported that "More than 1,000 youngsters under the age of 18 were sex-trafficking victims in Ohio during the prior year.
As a father and concerned citizen, Jim Moline was driven to find a way to get involved. As a result, he donated his time and resources as the unpaid general contactor to build the first "Daughter Project" safe-house in Northwest Ohio. This home continues to be operational and the Daughter Project thrives today.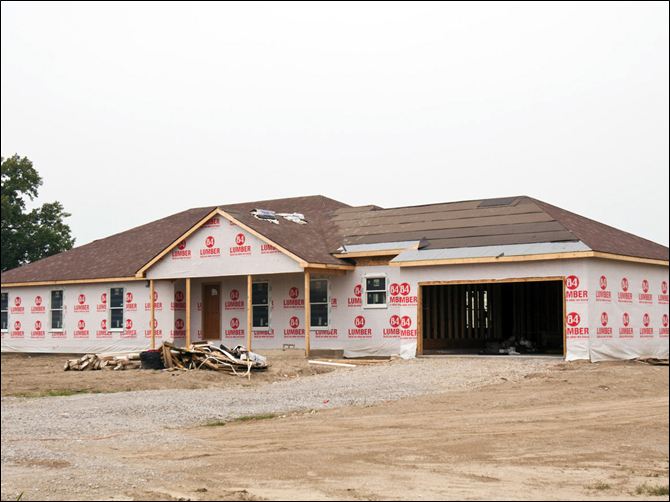 Due to security issues the final photograph is not shown.
Hope House 21
Jim Moline was alerted to a need that affects the very fabric of our community ... families in need. As a result, Moline Builders, as unpaid General Contractor and chief recruiter for labor and material donations, became the third member of a partnership to construct Hope House 21.
With land provided by First Alliance Church and donations of $54,000 the objective became: design, secure materials donations and build a duplex with two 3-bedroom, 2-bath homes in a short period of time and under budget.
Hope House 21 was completed in 76 days for only $38,000 in out of pocket cost, leaving much needed seed money for the next Hope House. Today the Hope House assists area families as they work to get back on their feet with the helping hands of the Cherry Street Mission Ministries.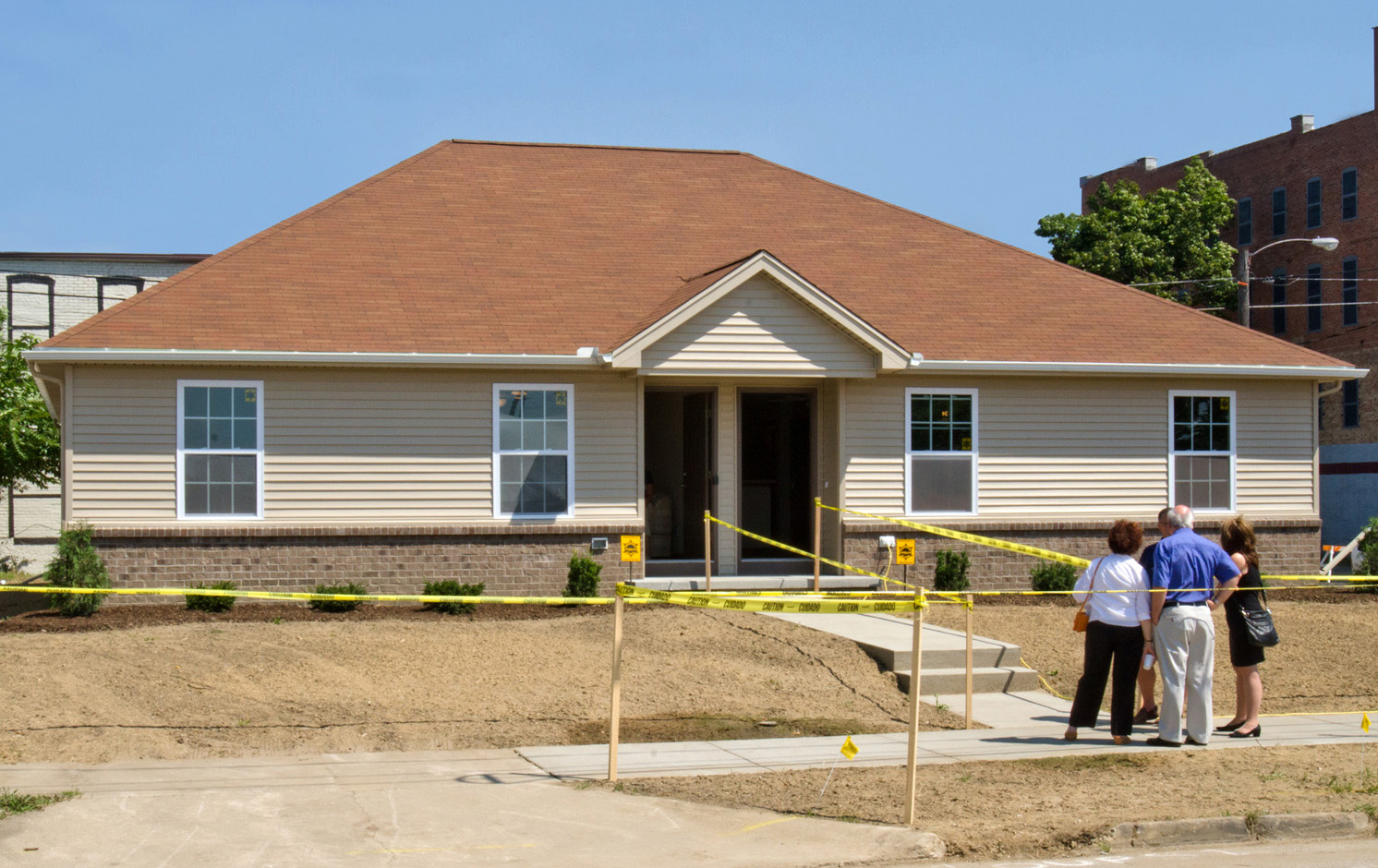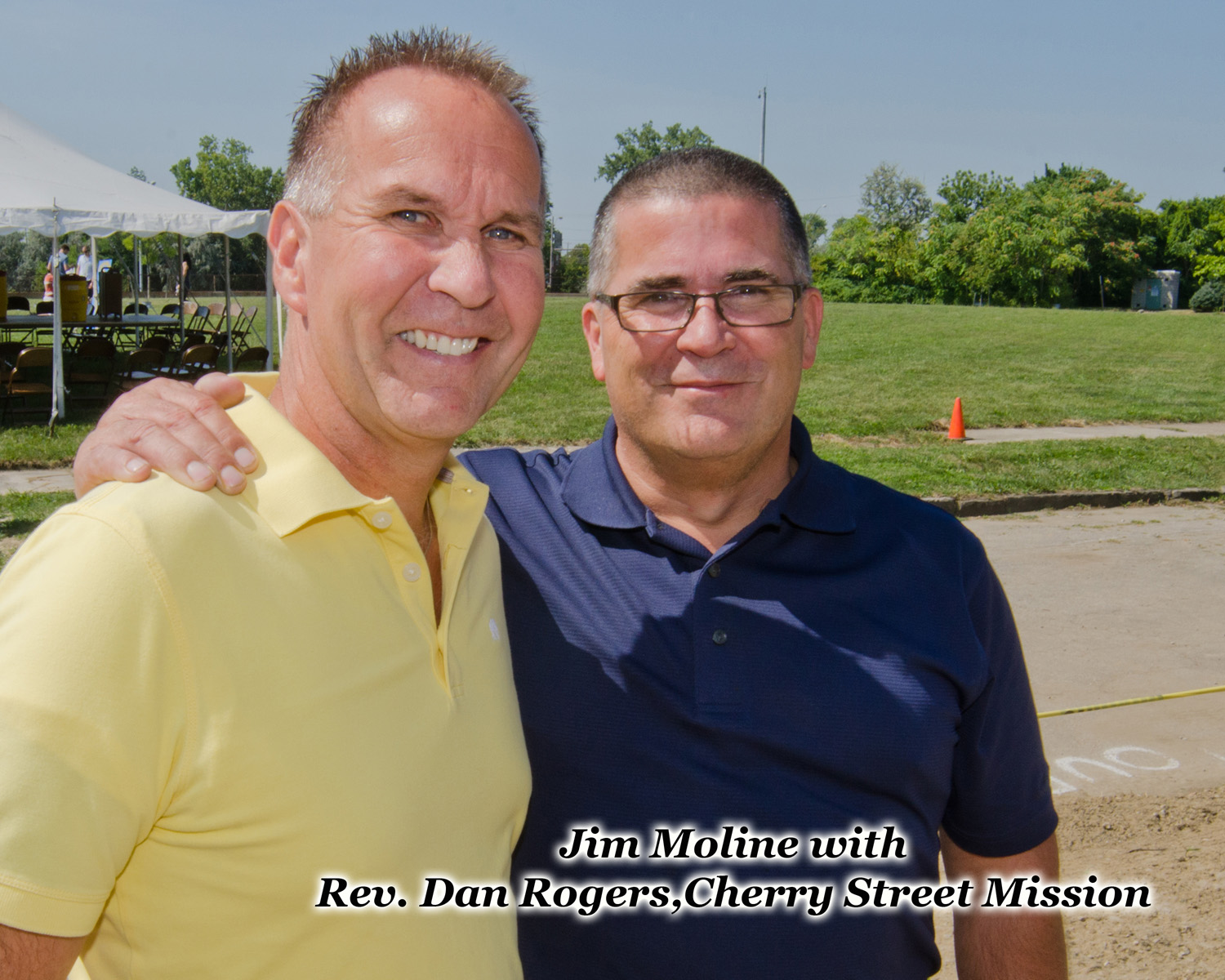 Ronald McDonald House Charities
During the 2014 House and Home Show Moline Builders and our business partners joined together to support the Ronald McDonald House Charities. As a result monies were raised as part of the Moline Builders "Welcome Home Showcase" for the capital campaign to build a new Ronald McDonald House in Toledo Ohio. At the end of the 2014 House and Home Show Moline Builders and our business partners presented a check for $2,259 to the capital campaign of the Ronald McDonald House Charities.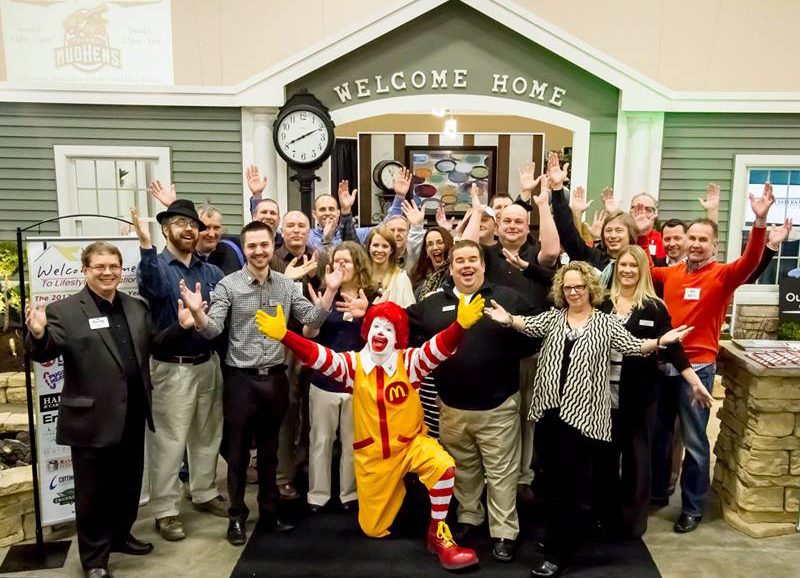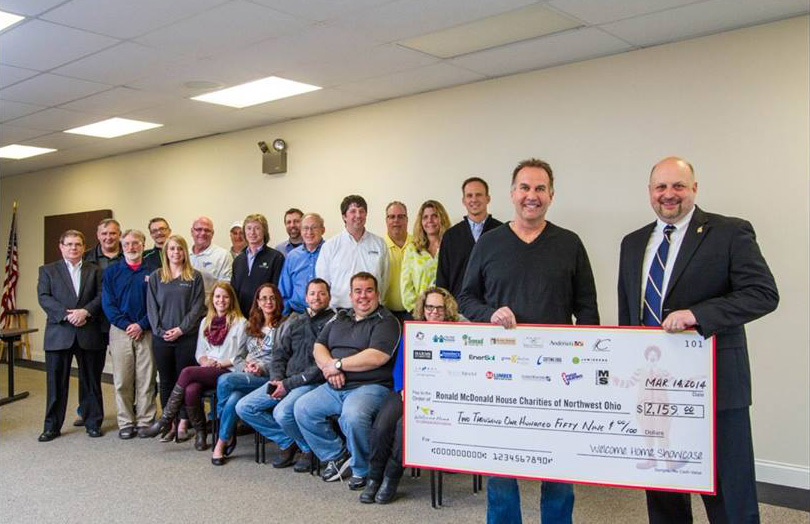 2014 HBA House and Homes Show - Moline Builders "Welcome Home Showcase"
Hurricane Katrina
Recognized as one of the costliest U.S. natural disasters, Hurricane Katrina left an estimated
80% of New Orleans underwater and caused an estimated 81 billion dollars in property damage. However, the human toll was even more devastating with 1,836 dead, 750 reported missing and scores left homeless.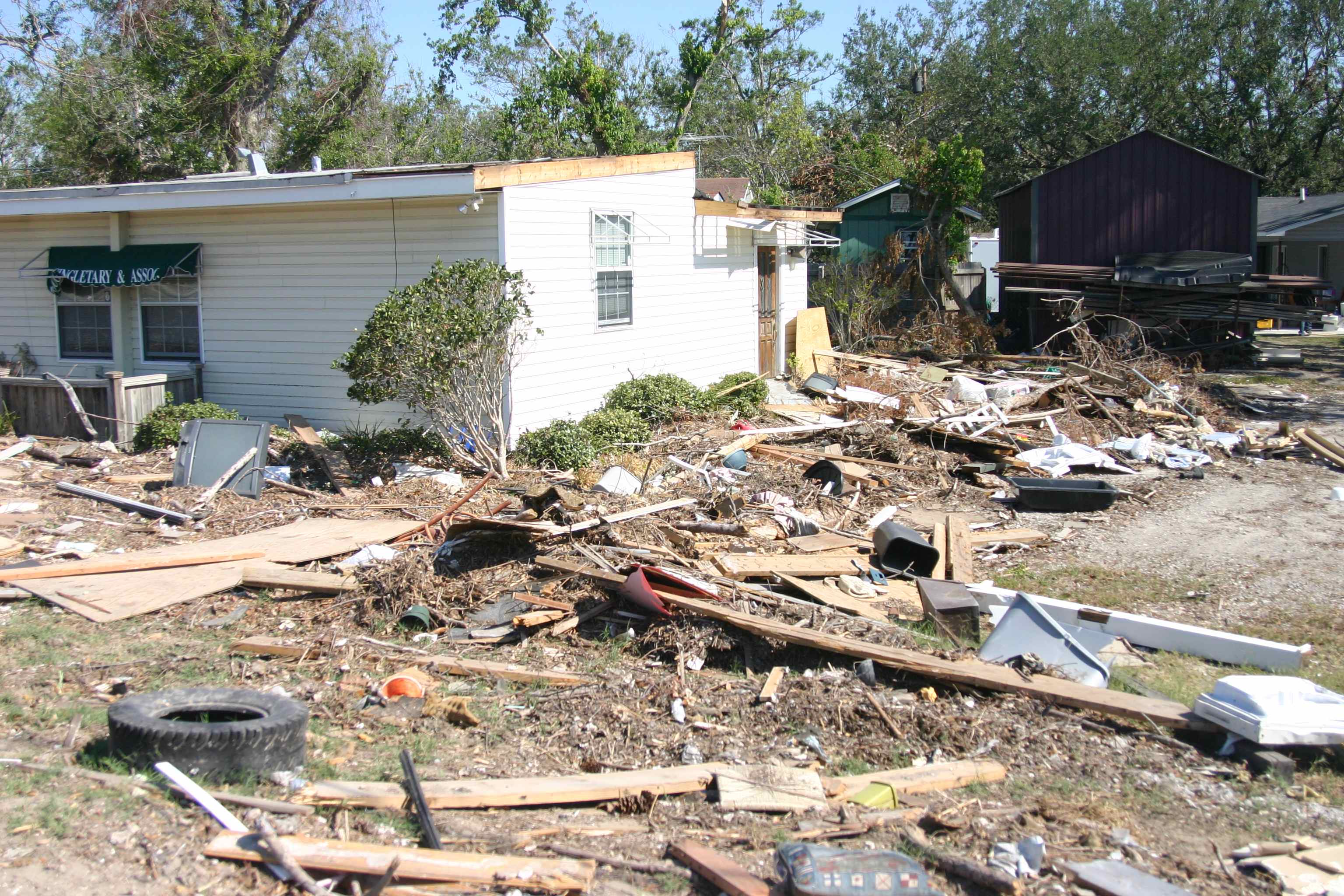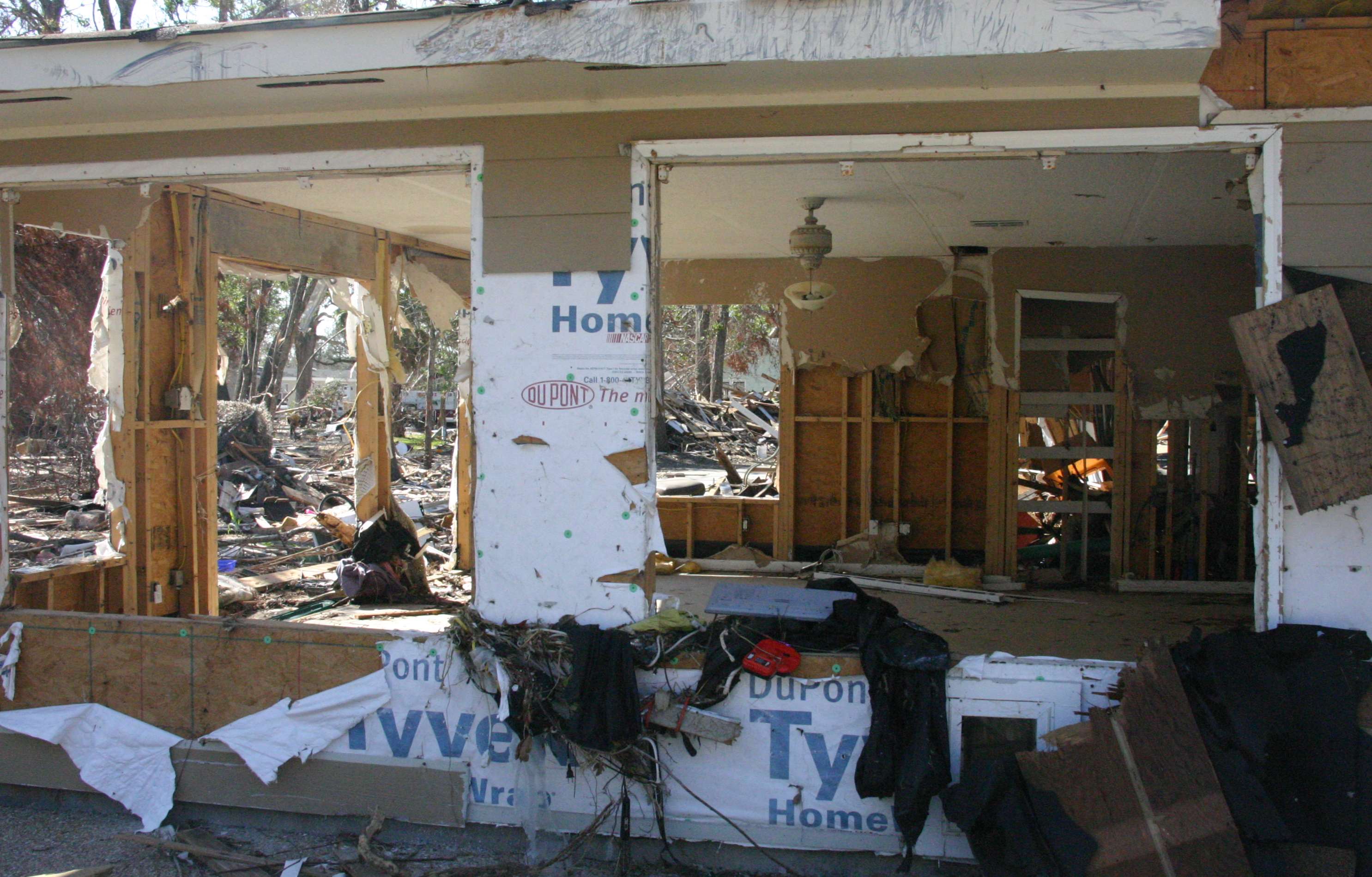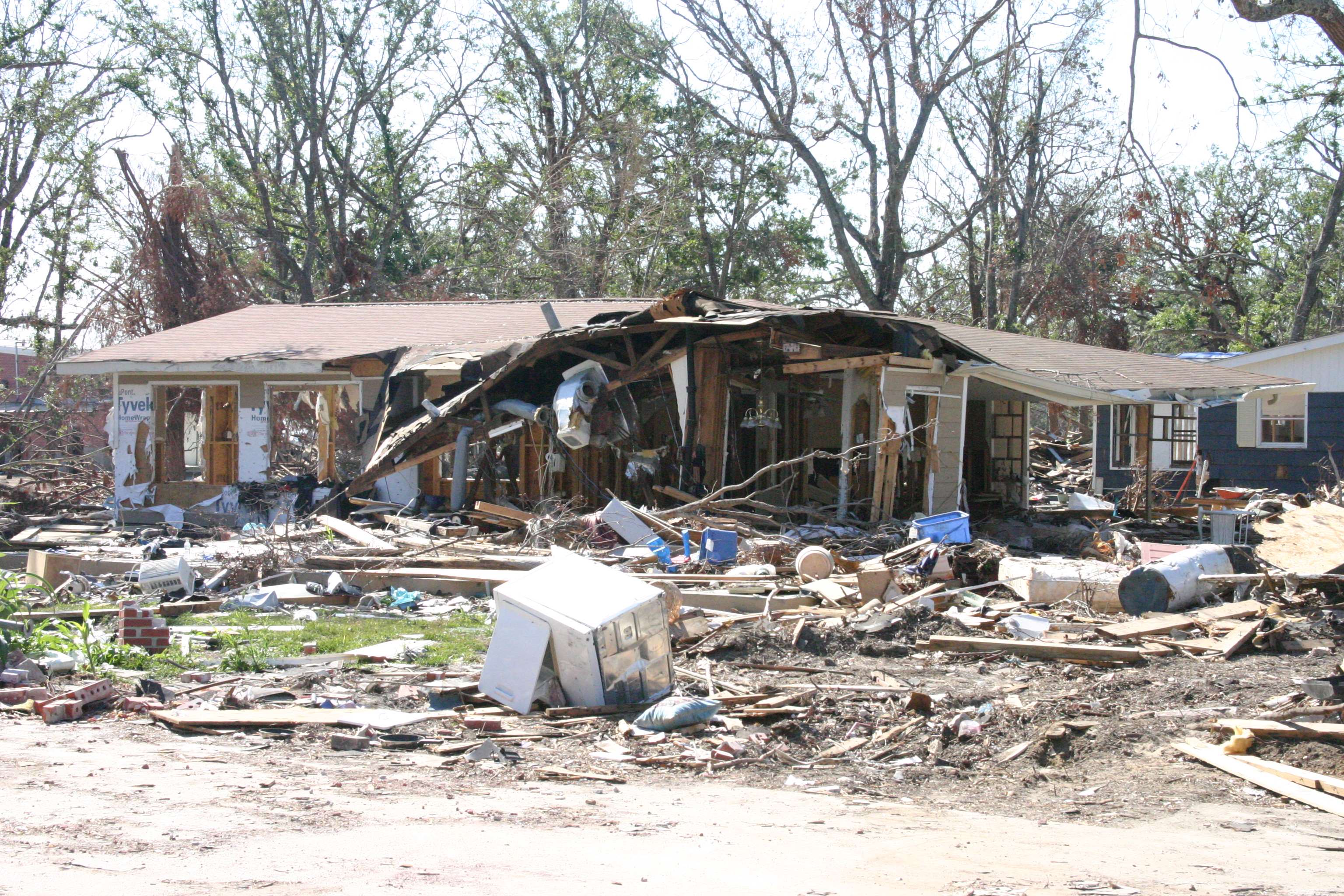 In response to the devastation of Hurricane Katrina and the human need Jim Moline and
members of the Moline Builders crew headed to Louisiana to help in the rebuilding effort.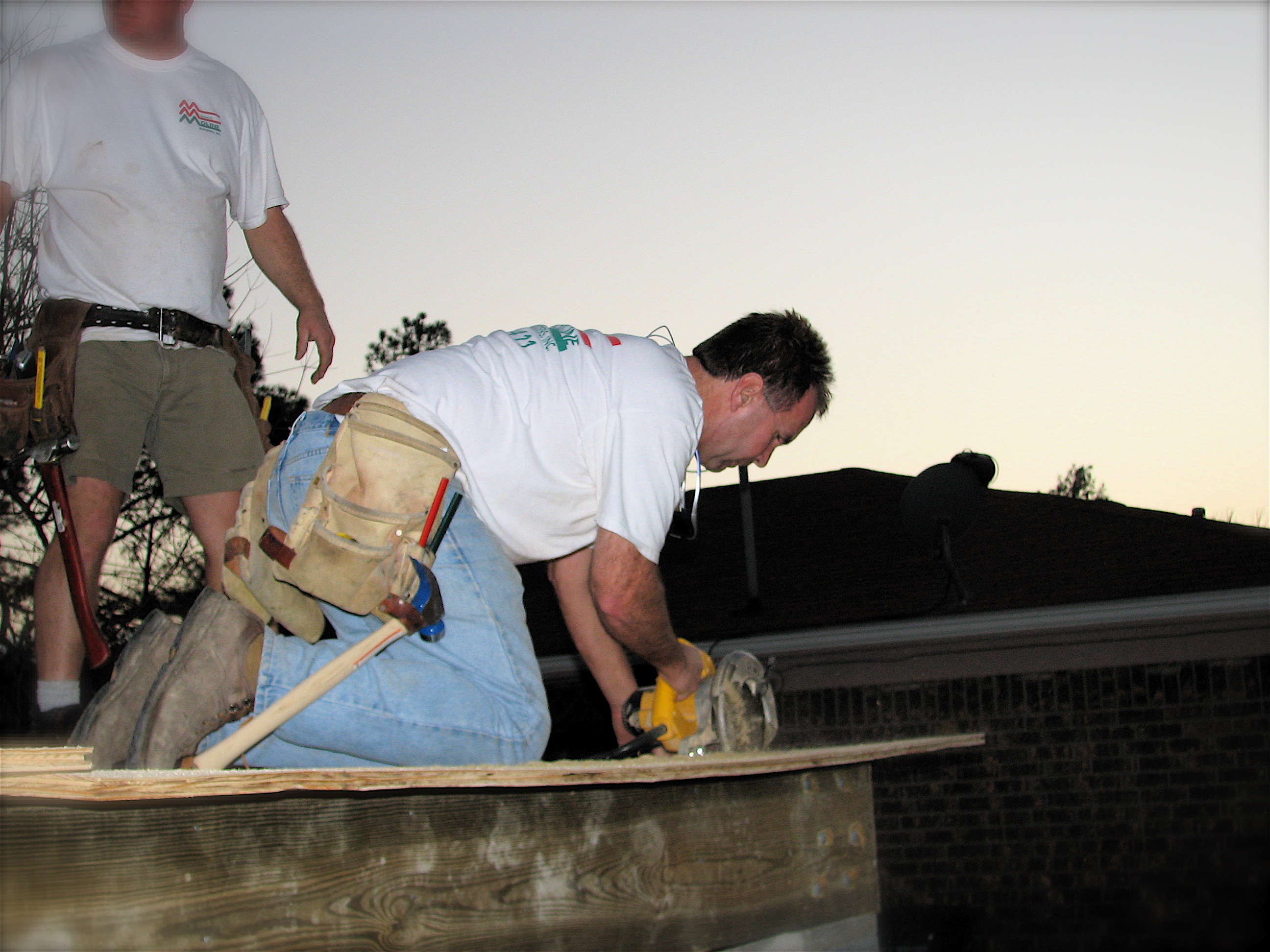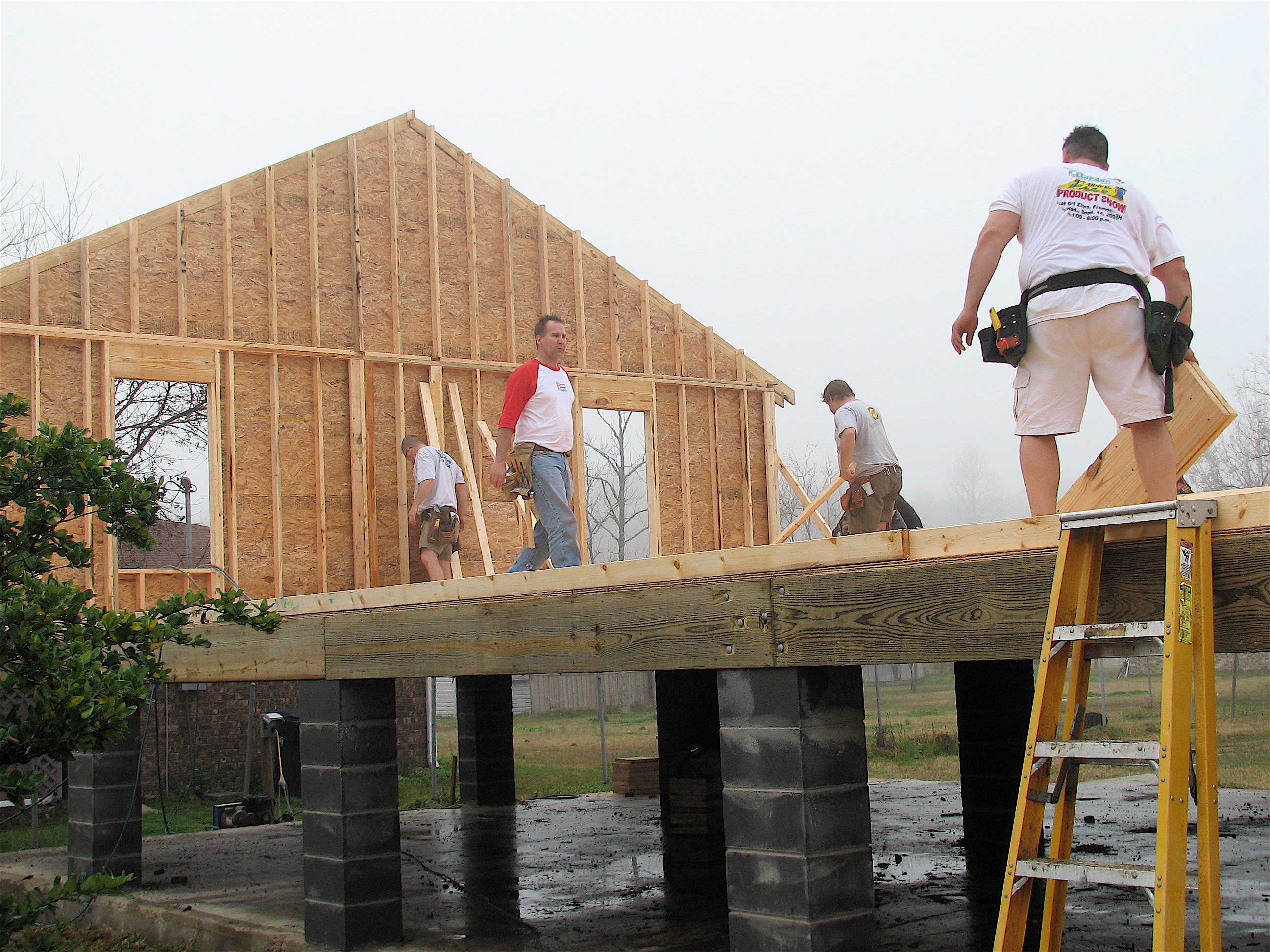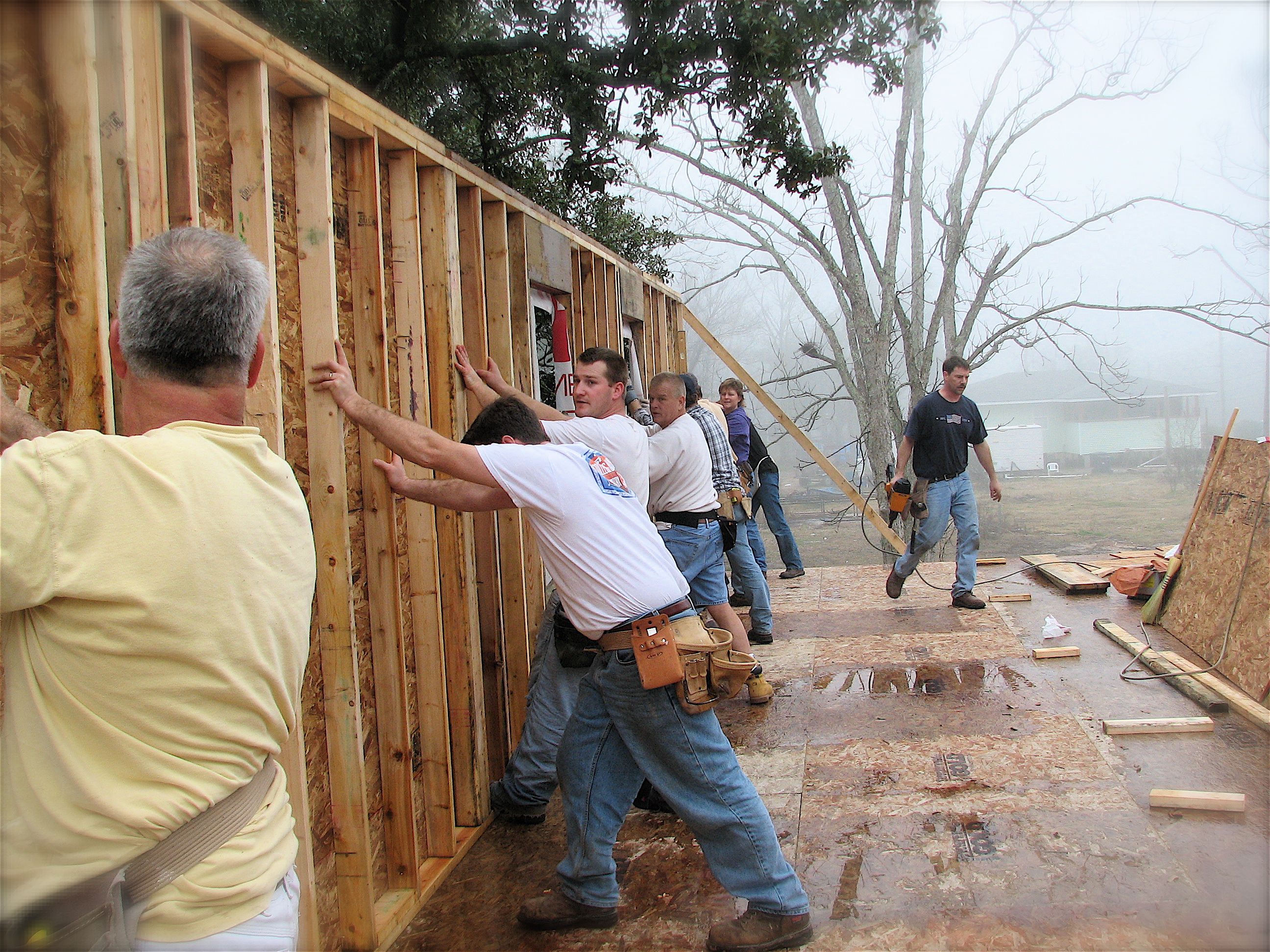 Jim Moline trims the decking, Jim Moline and Matt Mason (Moline Foreman) walk
the deck and an outside wall is raised.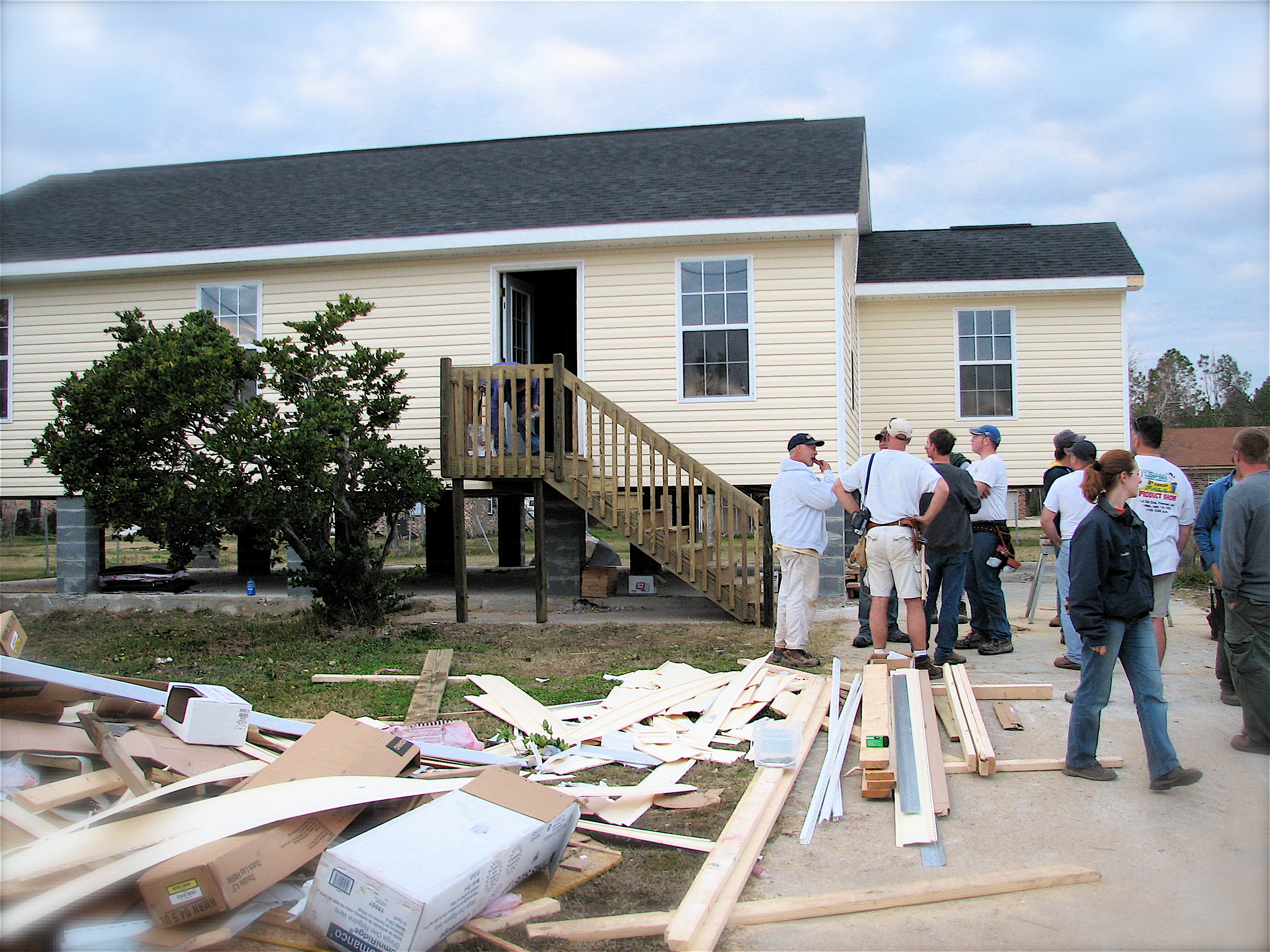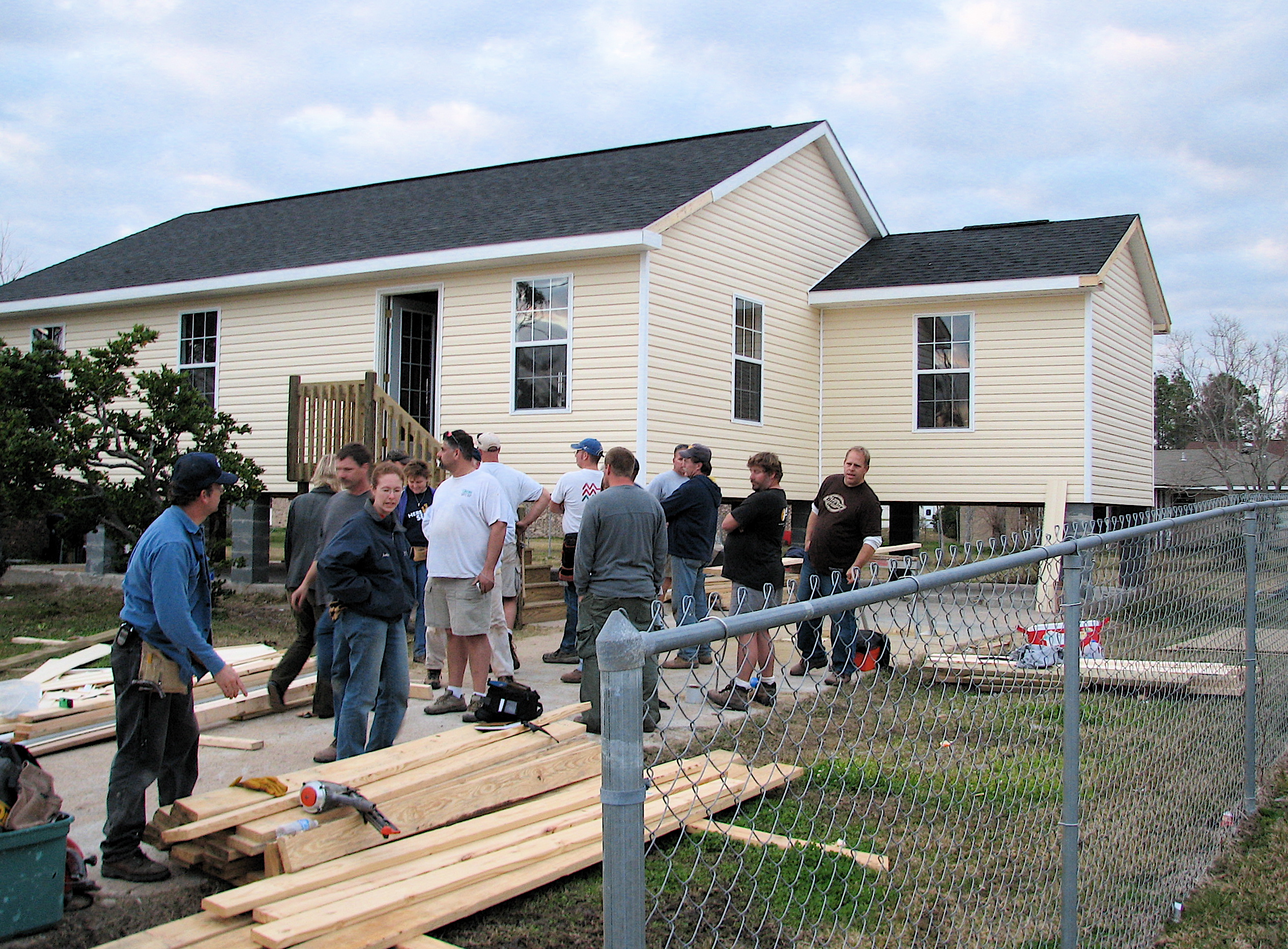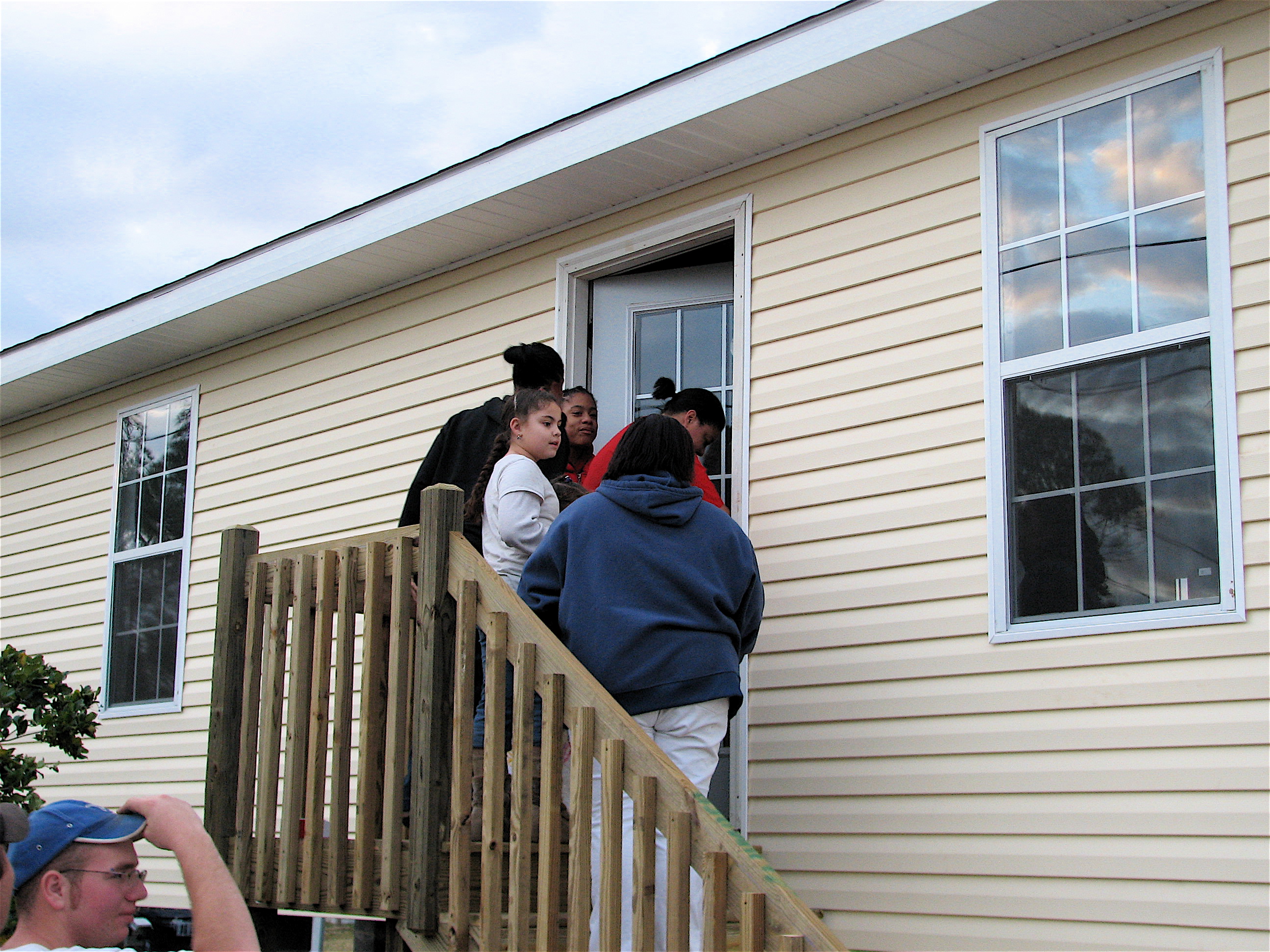 Before returning home Moline Builders had been instrumental in building two
new homes for grateful New Orleans residents.
Builders Blitz
In 2008 Moline Builders joined other local builders to build five homes in seven days in support of the Maumee Valley Habitat for Humanity Builders Blitz 2008. The homes were built on Waybridge Road, off Bennett Road between Laskey and Alexis Roads in north Toledo. Jim Moline and Moline Builders had participiated in the blitz build previously.
Caleb House
In 2009 Jim Moline volunteered his time and resources as unpaid general contractor to build the Caleb House transitional home for men in conjunction with the Cherry Street Mission Ministries.