Two Locations
Sylvania Twp. / Toledo address or Monclova Twp. / Maumee address



Visit us at King Acres, a Moline Builders single family home development. You'll find us on King Road, 1/3 miles south of Central Avenue. This home can be purchased so act now and be in your new home in no time!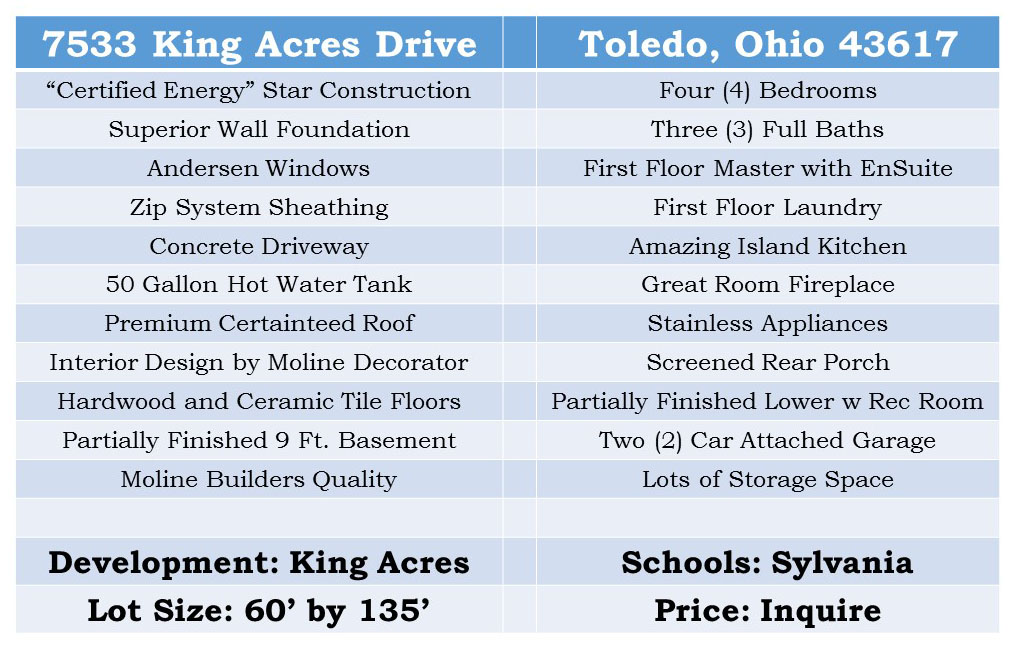 Or Visit us at Deer Valley Villas in Monclova Township
Deer Valley Villas is located in a picturesque Monclova Township location and has become northwest Ohio's premier luxury Villa development. Take Maumee Western (20A) west from Maumee to south on Coder Road to Deer Ridge Road where you'll find the entry to Deer Valley Villas.