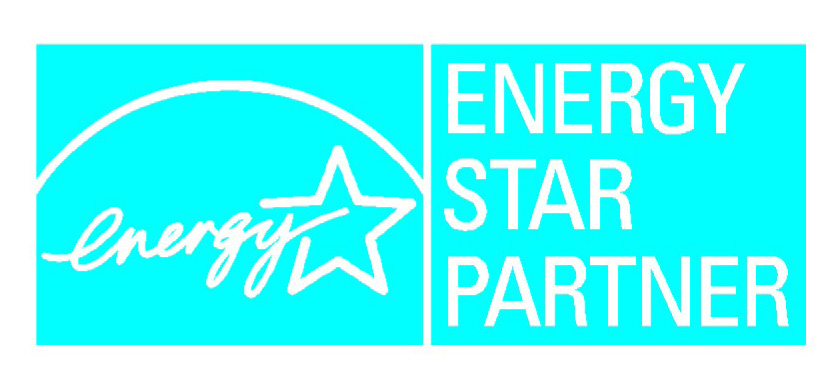 Moline Builders is an Energy Star Partner who has committed to building 100% of our homes to Energy Star standards.
"ENERGY STAR certified new homes are designed and built to standards well above most other homes on the market today, delivering energy efficiency savings of up to 30 percent when compared to typical new homes. A new home that has earned the ENERGY STAR label has undergone a process of inspections, testing, and verification to meet strict requirements set by the U.S. Environmental Protection Agency (EPA), delivering better quality, better comfort, and better durability." (Source:EnergyStar.gov)
To Learn more about "Certified" Energy Star Homes ... CLICK HERE
For a List of Northwest Ohio "Certified" Energy Star Builders ... CLICK HERE
For a List of Southeast Michigan "Certified" Energy Star Builders ... CLICK HERE
To Learn about Energy Star Version 3 standards ... CLICK HERE
With ENERGY STAR, you know you're making the right decision - for your wallet, for your family, and for the environment - bringing these important benefits: (Source: EnergyStar.gov)
Lower Utility Bills
By using less energy for heating, cooling, and water heating, ENERGY STAR certified homes deliver approximately 20% savings on annual utility bills. Over the 7 to 8 years that a typical family lives in a home, you can save thousands of dollars in maintenance cost.
Enhanced Performance
In ENERGY STAR certified homes, comfort is ensured with consistent temperatures between and across rooms; indoor air quality is enhanced by reducing dust, pollen, bugs, and excessive humidity; and durability is improved with comprehensive water protection, windows that block damaging sunlight, and better grade equipment.
Environmental Protection
The energy used in our homes often comes from the burning of fossil fuels at power plants. So, by using less energy to operate, ENERGY STAR certified homes help to prevent air pollution—an added benefit for today's environmentally-conscious consumer looking for "green" choices.

When you purchase a Moline built home you don't have to guess at the energy efficiency of your home because each home is tested per Energy Star specifications and given a Home Energy Rating System score (HERS). The lower the HERS score, the more energy efficient the home is. Ask prospective builders what HERS score their homes receive?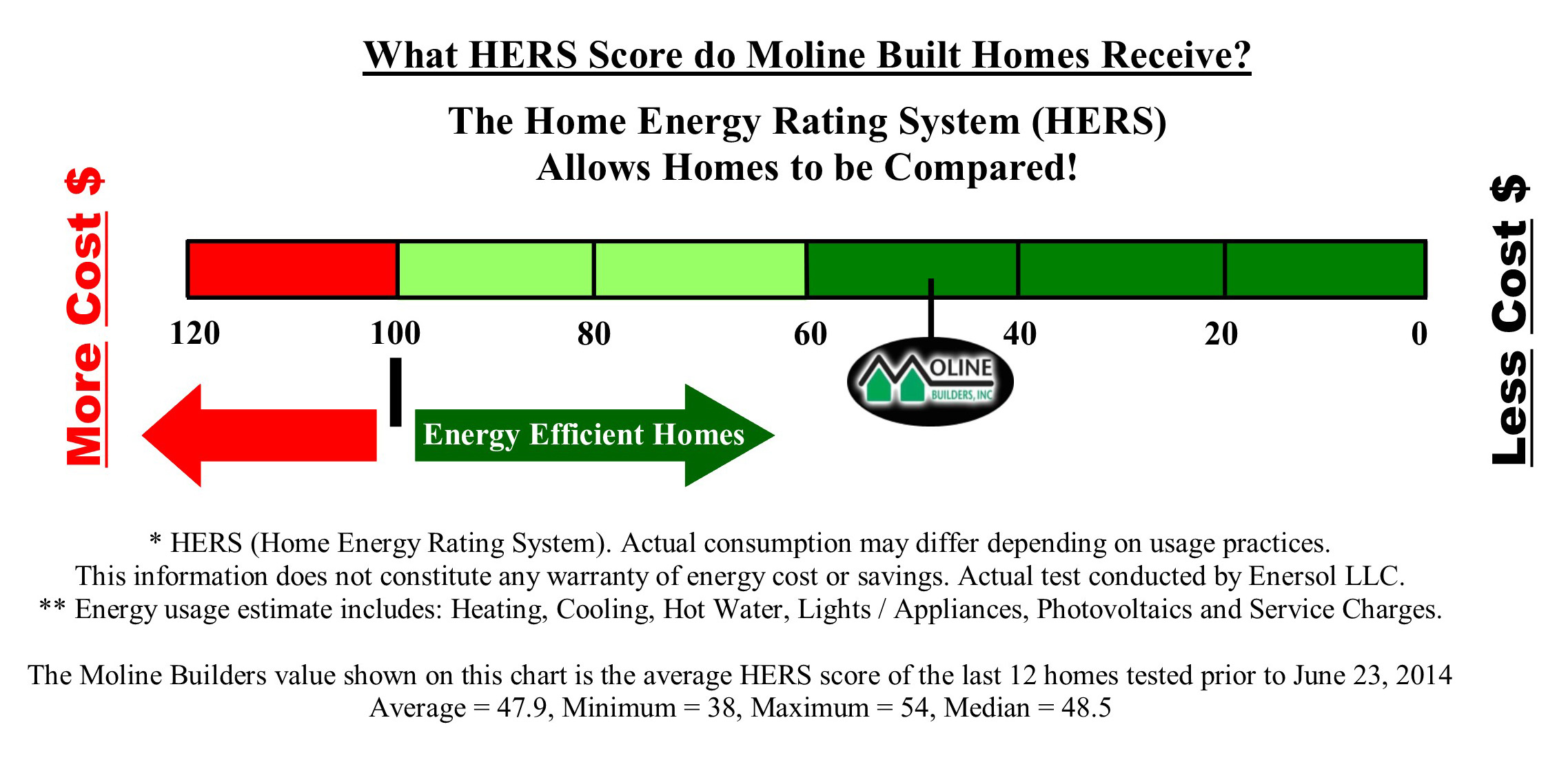 Moline Builders "Best HERS Score" was received in 2016